Product of Romano Mazzini. All rights reserved.
rommazzini@inwind.it
If you have a DB like this and…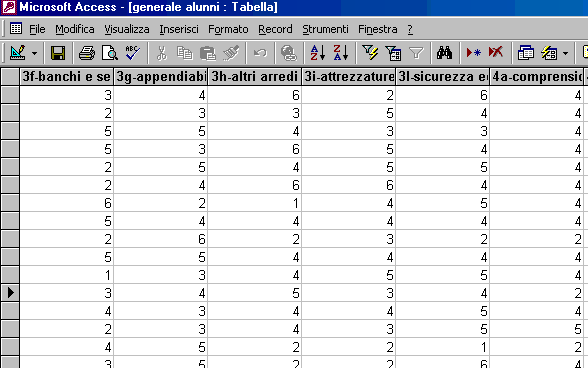 … you want quickly obtain a file like this…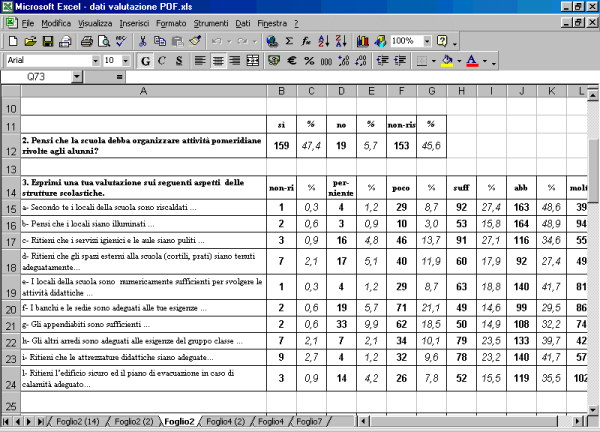 … try it with DATAVAL!
and if you like it, please feel free to send me a gift to this address:
Mr Romano Mazzini
viale dei Gerani 21
60019 Senigallia, (Italy.)
What can do DATAVAL? It works with a data base and it...
It counts the frequency of values in a field.

It calculates the % for each value.

It saves the query as a file "xxxxxx.dat".

It opens a saved query.

It saves the results as a file "xxxxx.xls" (really is a txt file).
At end, you open the xls file with Microsoft Excel and you format it like you want.
Here is the zipped file: DATAVAL.ZIP (3188 KB)
To download it, Click on it with right button and select 'Save as...'
Enter 'Dataval', and select a directory on your hard disk.
At end, open the file with WINZIP and (double) click on 'Setup.exe' to install the program.
From 04 11 2001
visitors